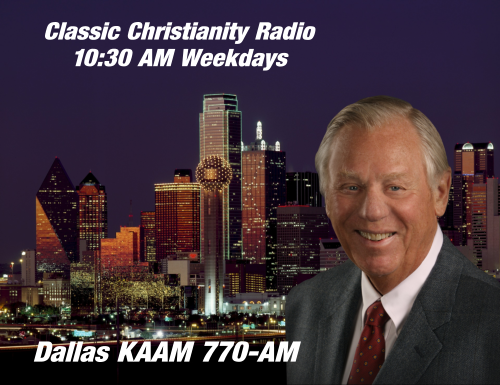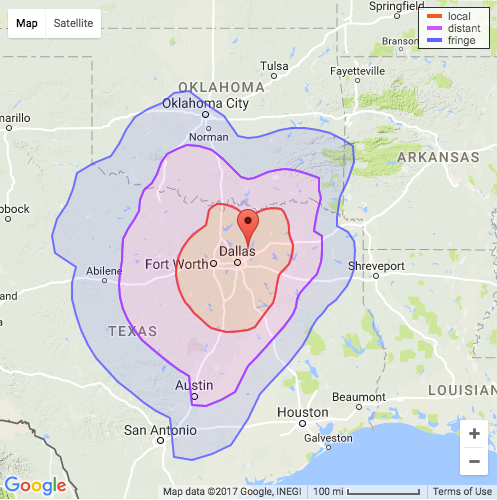 Dallas Christian Radio KAAM 770-AM
Bob George Ministries is excited to announce the expansion of Classic Christianity Radio to the Dallas area! Beginning June 5, 2017, listen weekday mornings at 10:30 AM on KAAM 770-AM. We would like to extend a special thanks to Crawford Broadcasting for giving us this wonderful opportunity! Please pray along with us as we ask the Lord to bless this program and bring many people to Christ through the radio broadcasts.
Your generous gifts have allowed us to add this Dallas station. Thank you so much for your faithful support! It is because of your generosity, we are able to add another radio station in order to share the hope that we have in Jesus Christ with the people of Dallas and the cities that surround the Metroplex.
"I will give thanks to the LORD because of his righteousness; I will sing the praises of the name of the LORD Most High." Psalm 7:17
In His Grace,
Bob and Amy George, Debbie George Cannaday and Jim Warholic
KAAM 770 AM – Dallas – www.DallasChristianRadio.com – Classic Christianity Radio @ 10:30 AM – CT Weekdays
KLTT 670 AM – Denver – www.670KLTT.com – Classic Christianity Radio @ 11:00 AM – MT Weekdays
KCBC 770 AM – Northern California – www.770KCBC.com – Classic Christianity Radio @ 1:30 PM – PT Weekdays
Tax-Deductible Donations by Check or Online
By Check send to: Bob George Ministries, 3411 Preston RD, Suite C-13166, Frisco, TX 75034
Online Donations go to: https://bobgeorge.net/donations via (one time gift or regular giving) through checking or savings account withdraws, credit cards or PayPal.
Read this official announcement in our newsletter PDF document format with the following link: https://goo.gl/UP75D9. Feel free to print it out, email it and pass it on to your family and friends.